This is really easy to make.
1.  Cook 3 cups of glutinous rice with 3 cups of water in the rice cooker
2.  Smash 2 balls of dried yeasts into a fine powder
3.  When glutinous rice is cooked, take out from rice cooker and spread onto pan to cool
4. About 5 minutes later( test with finger for heat. If rice is too hot to the touch, that'll kill the yeast. Make sure it's warm on ur skin) sprinkle the dried yeast over , using a  food sifter to catch any clumps from the yeast.
5. With the remaining clumps, put in a small container, add 1/4 cup of water, with 1 tsp salt and stir
6.  Use that salt water to wet ur gloves as u roll them into small balls.
7.  Stick in microwave to keep warm with light on only...no Heat please
In 3-4 days, depending on how warm the weather for is, you'll have a fine rice wine dessert to enjoy.
I'll post the result in 3-4 days.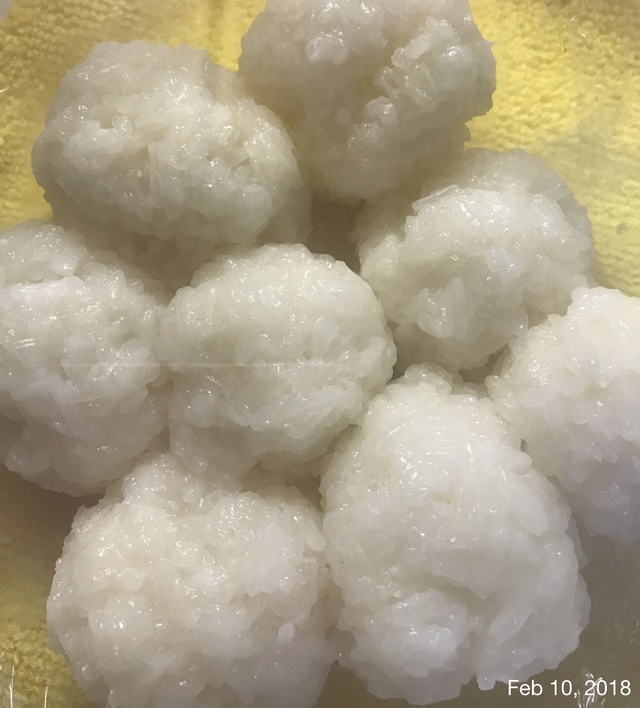 ---
Permissions in this forum:
You
cannot
reply to topics in this forum